Hello everyone.
Before I start to explain what I made a few weeks ago, I have to tell you that actually my 'abitur' is not over yet. I'll have a last examination on thursday to improve my average. This is one of the reasons I didn't post the last days.
But now here's what I did to design my grandma's old clothes-pin bag.
I) I started by ironing the bag.
II) For the mainpart you'll need some buttons, iron-ons, lace parts or pearls. Simply everything you want to have on your bag. Now drape the items until you like their position.
III) Last thing you'll have to do is attach the buttons etc. on the fabric. How you do that depends on the items.
I think it's always good to sew or glue on everything, this probably lets it last longer.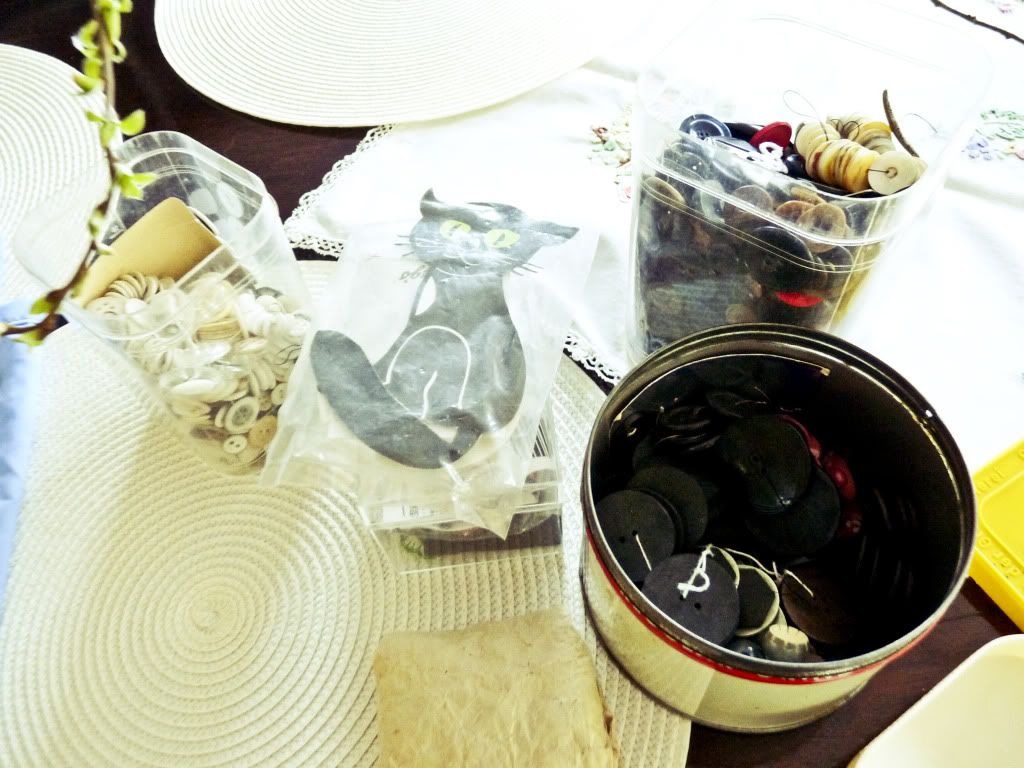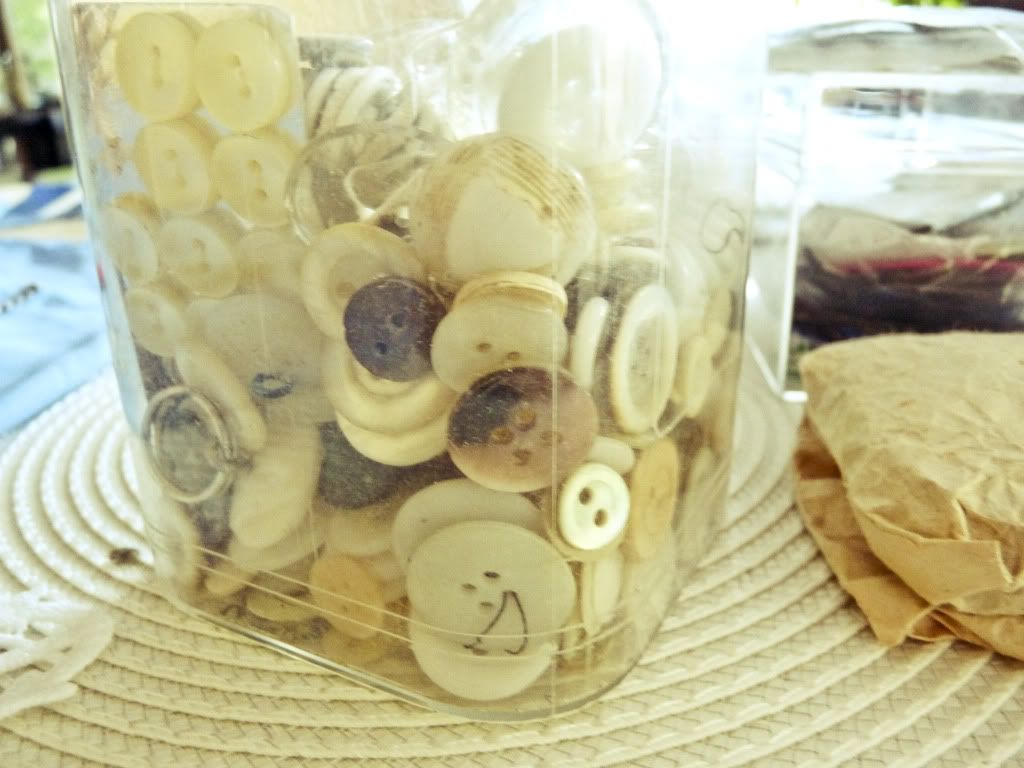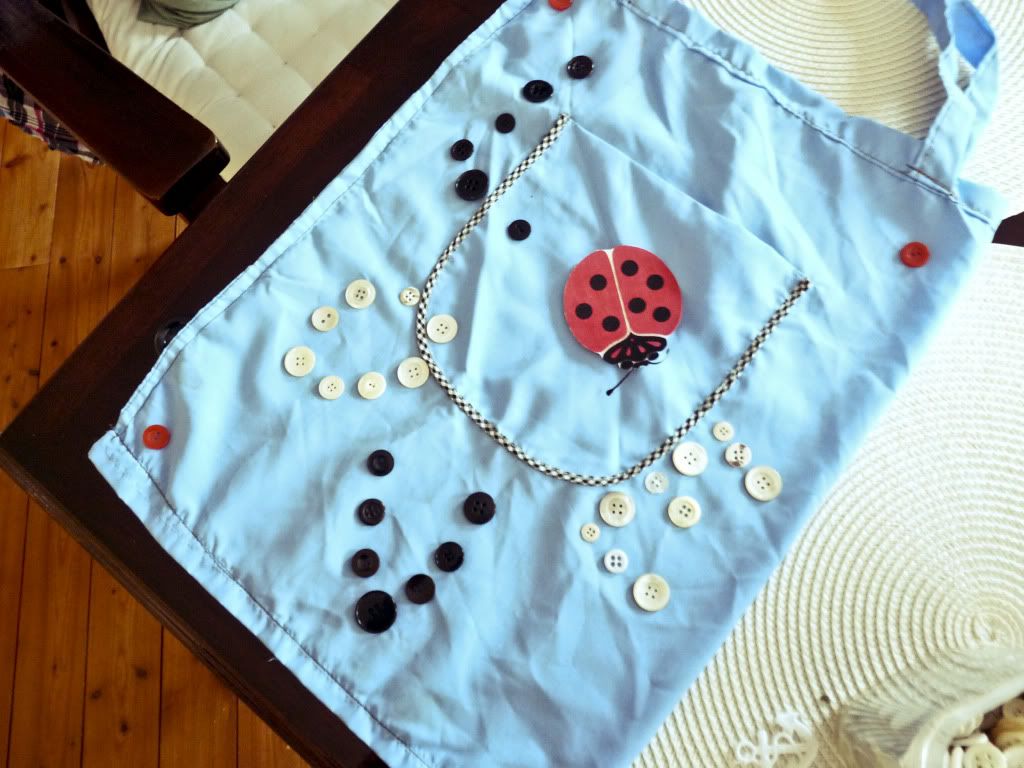 I'll show my final result tomorrow.